9 months ago
Is It A Good Idea To Copy Others Portfolio?
Do you think if you can copy someone's portfolio who is doing better, you can get the same return?
We are usually influenced by influencers in the industry. You see big investors investing in a project or particular company's stock, you assume that would be good for you to invest. Please keep reading to know whether it is a good idea to copy others' portfolios or not.
1. How Much Do You Know Their Portfolio?
To copy others' portfolios, you have to know their portfolio and how they are doing. Now the question is,
Do you get to see someone's portfolio who is one of the best performers? Even somehow you see someone's portfolio and you think that's all. Maybe he shares a portion of his portfolio. That's not all. So you will not get the expected results following that.
2. Is That Investment Good For You?
People usually share when they are doing better. Most of the time, you do not see them talking about their losses. So what you see, that's not the complete story. You do not know their financial condition. They can make losses and cover that easily and turn back. What's good for him might not good for you.
3. Buying the Right Stocks at the Wrong Time
Seeing someone's portfolio, you decide to buy stock. That can be the time to sell the stock because the price is high and that's the exit point. If you buy the stock at that time, the price might rise a little bit and then fall. And you can lose your investment.
If you invest in cryptocurrency, its price goes up and down frequently. When you invest in a particular cryptocurrency, the price starts falling. You will lose your initial investment if you sell then. You are stuck there and you cannot recover your investment at that time.
4. Investment Choice
People see the same thing differently. What you see as a good investment. other people might see that's not a good one and vice versa. When you replicate others' portfolios, you accept their decision and invest where they invest without doing your own research. And it is a bad move.
5. Making the Same Investment Mistake
Even investors who do well in this sector might make a mistake and they can miss the whole point. You will make the same mistake if you copy their portfolio. Instead, if you do your own research and check it out, you may find it out and make a better investment decision.
6. Making Investment Without Considering the Risk
Every investment has its own risk. If you follow someone blindly, you can take a higher risk that you should not do. Some investors invest in risky projects to get a higher return.
Do you really want to take that risk? Your answer can be different than someone whose portfolio you replicate. Your financial condition and investment goals can be different. So you cannot make a good investment decision copying others' portfolios.
This is your money. So the decision should be yours. Spend some time and do your own research, then make the investment decision. That's better. So what do you think?
Please feel free to share your thoughts in the comment section. Thank you so much for reading this post.
---
---
About Me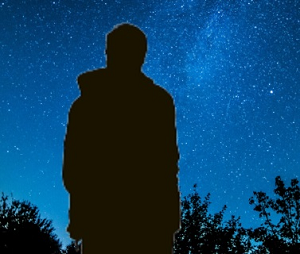 Hi, I am Rezoanul Vibes. I'm a content creator and passionate learner. I write about lifestyle, martial arts, finance, and digital marketing. I make videos without me on the video. Well, you cannot see me, but you can hear my voice. You can visit my website rezoanulvibes.com. I'm glad to meet amazing people all over the world.
Follow me on Twitter
Watch my videos on 3Speak
Visit: rezoanulvibes.com
---